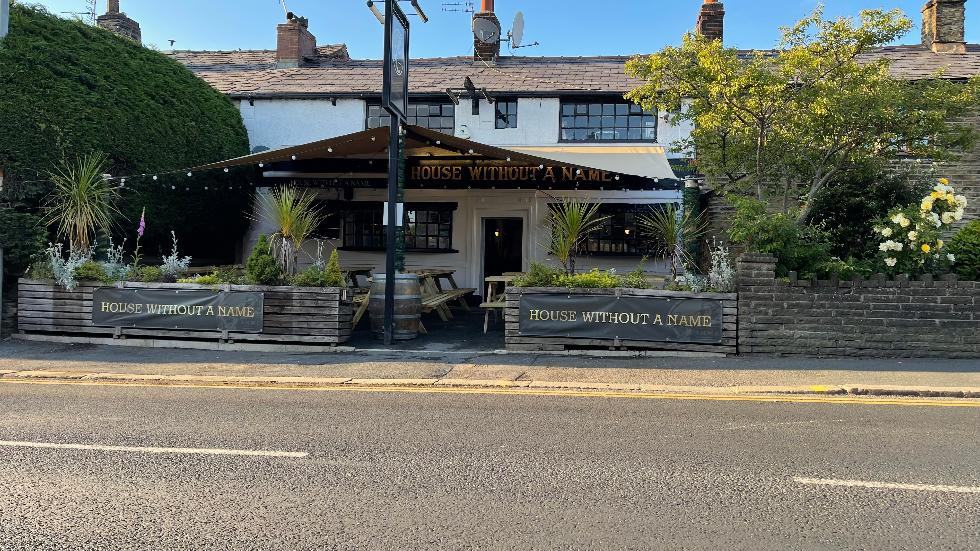 House Without A Name 75 - 77 Lea Gate, Harwood, Bolton, BL2 3ET
01204 457802
Get In Touch: jon@housewithoutaname.co.uk
Opening Hours: OPEN MIDDAY - 11PM SUNDAY - THURSDAY
MIDDAY - MIDNIGHT FRIDAY & SATURDAY
A local, community, pub located in the small village of Bradshaw in Bolton, set in the middle of a row of small cottages.
When the first publican went to apply for his licence he was asked 'What is the name of the house?'
'It has no name' was the reply and so it has been the 'House Without A Name'
or the 'No Name' as the locals call it, for more than a hundred years.
Originally built as two cottages they were joined together in approximately 1832.

WINNER OF BOLTON CAMRA'S PUB OF THE SEASON AWARD
WINTER 2012/2013, SUMMER 2015 & SPRING 2017
WINNER OF BOLTON NEWS' PUB OF THE YEAR 2017
Traditional beams, flag flooring, and a restored open fire give the house a warm and cosy atmosphere.